Top Tips for Connecting Events Staff
Date Posted:10 August 2011
Do you run events and have staff that need to communicate with you or each other on the run? Ever missed a stage cue or an important instruction and its affected your client's function?
Communication between staff at events is a vital key to ensuring that all planned tasks and tight time frames happen when they are meant to. Keeping everyone in the loop and on time can be a challenge, even for the best event managers.
We have an exciting new product that will help you do just that. We will shortly have the first Sena SPH10 stereo headsets with long-range Bluetooth intercom in Australia.
They'll address your event management needs in the following ways:
You need to hear each other: these bluetooth headsets are optimized for noise suppression and high volume, so you'll hear each other over music, crowds and other noise distractions. They provide crystal clear natural sound quality, and it is integrated with audio booster providing sufficient sound level for the noisy environments.
No wires and hands free: No wires, just bluetooth headsets that allow you to communicate with each other, answer phone calls and much more, providing the ultimate convenience! They are voice activated – so no buttons to press either.
Different locations: These headsets transmit wirelessly up to 900 meters (with line of sight), so you and two other staff can be in different locations and still communicate. Need to talk to the chef, wait staff or DJ – it is all possible if they are within a 900 meter radius.
Non-intrusive communication: the comfortable behind-the-head design allows staff to wear the headsets and still look professional at all times. No more bulky walkie talkies or having to dial a mobile. It is ergonomically designed to reduce pain on ears and provides a stable and secure alternative to older forms of communication.
All weather conditions: is your event an outdoors one, then this is perfect. The headsets are water resistant and are designed stable and secure to support active events staff.
Never run out of juice: ever had your walkie talkies or mobile run out of battery at a crucial time during an event? The Sena SPH10's are equipped with long lasting battery keeping the device up to 10 hours of talk time, and 7 days of stand-by time.
These fantastic new devices will change the way you communicate with your staff, providing easy access to each other so you stay on track at all times.
Mr Mobile will have the first shipment to arrive in Australia early September. These will sell out quickly – so contact us today to reserve yours!
Tell us in the comments section what challenges you face as an event manager and we'll see what we can do to help!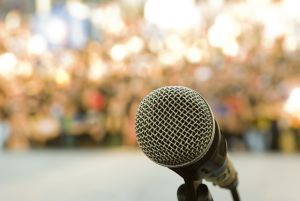 Top Tips for Event Communications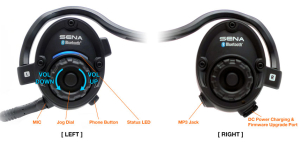 Sena SPH10 Bluetooth Headset