Supertooth HD: Communications on the Move
Date Posted:13 September 2011
Driving down the freeway on a beautiful Spring day, music pumping through the stereo and the phone rings. I fumble for my headset, desperately trying to get to it before the all important caller hangs up. Miss the call and then can't ring back (because I'd never use my phone in the car!). The all-important caller was Steve from Mr Mobile (a valued client!).
After telling him of my telephone woes in the car he told me all about the brand new Supertooth HD: the most powerful bluetooth car speakerphone on the market. I'm always pretty dubious about these claims, but having had a couple of long car trips in the last week, and a good opportunity to test out this little unit, I am mightly impressed.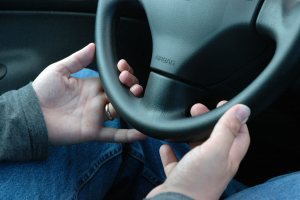 Buy yours today from Mr Mobile and we'll ship it tomorrow.
Here's why:
Total voice activation allows me to do multiple tasks, all just using my voice. I can make outgoing calls and answer, reject or ignore an incoming call.
A voice announces who the caller is if they are in my phone book. I can screen calls without ever taking my hands off the steering wheel or eyes off the road. It comes with 6 different languages too!
Up to 8 devices can pair to the unit at a time. This includes 2 phones, GPS and MPS players. Anything that is bluetooth enabled.
Music streaming through the high powered speakers. This little unit fits nicely in my handbag when I'm not in the car and I can use it as a speaker set for my iPhone or iPad. Very handy and great quality sound!
Multiple charging options allow me to either charge it through the lighter in the car or via USB cord to my computer.
For the very tech savvy – it syncs with all sorts of applications such as Facebook, Twitter and Evernote. I can also compose email and text messages and it will read them out to me too! As a social media specialist, that means I can post, tweet and plan on the road, all through voice activation. Amazing!
This good looking little unit clips to my sun visor with a magnetic metal clip, making it easy to remove if I want to take it with me. This device has changed my life! My car is now my office and I get so much done on the road. But more importantly, it means I'm never tempted to touch my phone in the car, making me safe and sound... and connected on the move!
Whether you have an iPhone, Blackberry, HTC or other bluetooth enabled device: Buy yours today from Mr Mobile for the special price of $119.95 and we'll ship it tomorrow. We'll have you hands free in no time.