Solar Charger: Energizer SP1001
Date Posted:6 March 2012
Do you go bush walking, camping, riding or just enjoy being away from an electrical socket? Even enjoying the great outdoors, we still need to keep our devices charged and ready to use. Now you can do that without the convenience of a power socket.
The SP1001 Portable Solar Charger is a great backup battery for you micro USB, smartphone, or mobile device. The lightweight, but durable compact size is designed for outdoor use and includes a convenient carabiner clip for easy positioning or carrying around.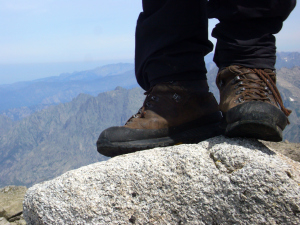 Efficient Charge smart solar panel technology maximizes the sun's energy
Durable Designed for outdoor use, is weatherproof, dust-proof and heat resistant
Easy to Carry Lightweight and low profile – position or hang it with the caribineer clip included.
Rechargeable Can be used again and again
The 1000mAh Lithium Polymer internal battery is a great backup battery for your micro USB powered smartphone, iPhone or similar device. Lighweight and durable the SP1001 features charge smart solar panel technology maximising the sun's energy.
Get yours now!