Otterbox Case for iPhone and Blackberry Bold available
Great News!
Otterbox cases are now available for the iPhone. Cases are available in 2 colours Black and Black/yellow. Our price is $59.95. Otterbox cases are perfect for clumsy fingers, tradesmen and those of us who are not as delicate with our phones as others.
Also available for Blackberry 9700, Blackberry 9000
Case NOT protected against water. Will provide some added protection against drop, bump and dust.
We also have cases for the Blackberry 8100, 8300 and 8800 at the low price of $20.00
Happy Shopping!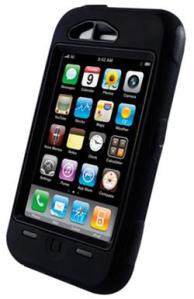 Otterbox cases- Great protection for your iPhone