Listen, Talk, Communicate: Snowboard!
Date Posted:11 May 2012
The Ski Season is just around the corner and now listening, talking with your mates as you glide thru the snow is possible. The SPH10S is a Bluetooth Headset & Intercom designed and manufactured by Sena Technologies Inc. for aftermarket use with certain Snow Sports Helmets manufactured by others. With the SPH10S, you can call hands-free on your Bluetooth mobile phone and listen to stereo music by Bluetooth wirelessly, and have intercom conversatins in full duplex with other users.
Thanks to the latest Bluetooth v2.1 and the advanced digital processing technology, the SPH10S offers the best sound quality for both incoming and outgoing sound in its class. Also, the easy-to-access and intuitive button operations make the SPH10S a perfect companion for snow sports.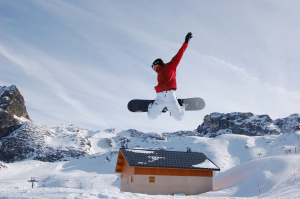 Listen, Call and Communicate in the Snow!
Features
Bluetooth v2.1+EDR
Firmware upgradeable
Bluetooth intercom up to 900 metres*
Multi-Pair Bluetooth intercom for 4 persons
4-Way Conference Intercom
Bluetooth stereo headset
Bluetooth music playback control
Crystal clear and natural sound quality
Quick installation and no compromising fit and comfort of the helmet
Replacement ear flaps for Giro®/Smith®/Burton RED® helmets
Easy headset Controls by versatile Jog Dial
Bluetooth hands-free for Bluetooth mobile phones
Snow and water resistant
10 hours talk time, 7 days stand-by time
Peace of Mind – thanks to the 2-year warranty
* in open terrain