Great Xmas Idea: Energizer Energi to Go iPhone 4 Case (AP1201) IN STOCK NOW
This is what you have been waiting for. (As seen in the Daily Telegraph)
The iPhone 4 Case by Energizer, is a rechargeable Silicon Case with built-in battery for the new iPhone 4 that almost doubles the life of the iPhone while offering full protection and personal power management.
Features
Slim Profile only 17mm
Smart LED's let you know charge status.
Full protection silicone Rubber Case is Durable, non slip and Anti fingerprints.
On/Off switch for maximum power saving and power management.
RRP $89.95
Specifications
Standby time: up to 233 Xtra hours
Talk Time: up to 5 Xtra hours
Music Time: up to 31 Xtra hours
Video Time: up to 7 Xtra hours
Internet Time: up to 5 Xtra hours
Grab one today!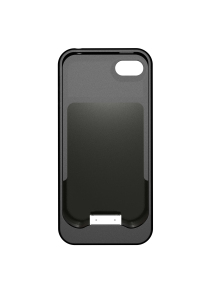 iPhone 4 Case by Energizer Energi To Go Only $89.95