How cyclists can communicate with ease on and off road!
Date Posted:23 August 2011
The launch of the new Sena SPH10 is a coup for cyclists. Think about those times when your out on the open road or powering down a rocky slope on your bike and just want to share a thought or communicate a new direction to your companion riders. Wouldn't it be easy if you had a voice-activated headset, with no wires, that enabled you to talk to other riders?
Well now you can. The Sena SPH10 is designed specifically for outdoor activities and has cyclists firmly in mind. They've thought of everything. These headsets allow for 4 units to be paired and give you the freedom to:
Answer your bluetooth mobile – with noise cancellation and wind noise reduction, you'll never miss a beat again. You can keep cycling and have that important phone call.
Listen to music through your MP3 player or mobile – you can listen to your favourite tunes via bluetooth enabled devices or using the auxiliary audio-in connection via a 3.5mm jack.
Communicate with up to 4 people with a range of up to 900 meters – you can tell your riding companions to pedal faster so they keep up!
Ride in comfort with the ergonomically designed headset – no bulky earphones or wires to get in the way. This unit has been designed with your comfort in mind and is stable and secure – so you can ride with speed and know it won't come off.
Be outdoors in all weather – this headset is weather proof and water resistant – you can work up a sweat whilst riding or pass through bad weather and the weatherproof design will keep your headset safe.
Use it all day with crystal clear and natural sound quality – with up to 10 hours of talk time and 7 days standby time – it is perfect for outdoor adventures, long rides or challenging events.
Mr Mobile will have the first headsets to arrive in Australia in the 3rd week of September. Make sure you don't miss out on this innovative device and pre-order your Sena SPH10 today. Tell your friends so you can communicate together on the road.
Tell us about your next cycling adventure!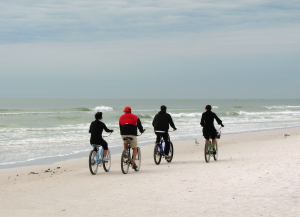 Up to 4 riders can all communicate up to 900m!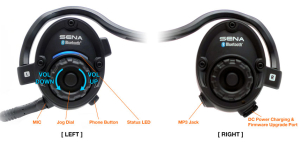 Sena SPH10 Bluetooth Headset