The Sensational Energizer XP4001A
Date Posted:27 January 2012
Join Steve from Mr Mobile as he reviews the latest technology to hit Australian shores. The Energizer Energi to Go XP4001A is a must for all your portable charging needs. It has two usb ports to charge two devices at the same time, as well as a separate port for the iPad or tablet, which requires more grunt!
This groundbreaking device comes with 6 Mobile Phone Tips: Apple (iPhone/Nano), Samsung, LG, Mini and Micro USB (Blackberry + More), Nokia 2.5 (MB02, CB31, CB04, CB06, CB18, CB19) and a travel bag.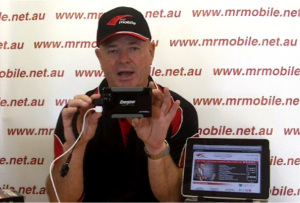 Energizer Energi to Go XP4001A
Register your purchase and INSTANTLY qualify for two FREE tips a year for the life of your product – whether you can't find the right tip in the package or you're upgrading your laptop or cell phone. See the website for details.
Now check out the review!