Communication Bareback Style!
Date Posted:31 August 2011
Are you a regular horse rider? Want to communicate with other riders out on the trail or in the paddock? The brand new Sena SPH10 allows you to do just this. Imagine riding on the open range and being able to communicate with other riders, listen to music, or answer your mobile….all without wires and hands free.
This latest technology provides you with a comfortable bluetooth headset that supports the following functionality:
No wires and hands free: No wires, just bluetooth headsets that allow you to communicate with each other, answer phone calls and much more, providing the ultimate convenience! They are voice activated – so no buttons to press either.
Different locations: These headsets transmit wirelessly up to 900 meters (with line of sight), so you and up to 3 other riders can be in different locations and still communicate. Need to talk to other riders or your colleagues mustering cattle? – it is all possible if they are within a 900 meter radius.
You need to hear each other: these bluetooth headsets are optimized for noise suppression and high volume, so you'll hear each other over the calls of nature and the wind whistling by as you bolt across the skyline. They provide crystal clear natural sound quality, and it is integrated with audio booster providing sufficient sound level for noisy environments.
Non-intrusive communication: the comfortable behind-the-head design allows riders to wear the headsets and still tackle the rigors of riding. No more bulky walkie talkies or having to dial a mobile. It is ergonomically designed to reduce pain on ears and provides a stable and secure alternative to older forms of communication.
All weather conditions: nothing is surer than the weather changes! As you ride the great outdoors, this is perfect for all conditions. The headsets are water resistant and are designed stable and secure to support outdoor activities.
Never run out of horsepower: ever had your walkie talkies or mobile run out of battery at a crucial time during on a ride? The Sena SPH10's are equipped with long lasting battery keeping the device up to 10 hours of talk time, and 7 days of stand-by time. Great for communicating on day long rides or longer over night trips.
Sena have thought of everything for the active horseback rider. You'll always be able to communicate important information and ride with the knowledge that in case of an emergency, you can communicate with other riders. Mr Mobile has the first shipment of these coming to Australia in mid September. Make sure you order yours now and let other riders know so that on your next ride……you're in communication!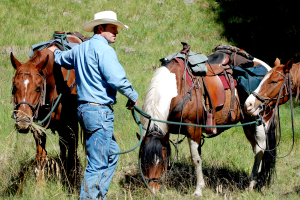 Communicate in the great Outdoors!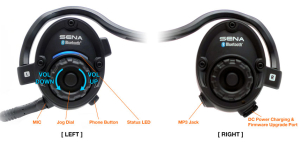 Sena SPH10 Bluetooth Headset