Charge ahead and don't miss the ending!
Date Posted:17 August 2011
Have you noticed how the last 10% of your iPad battery runs down really quickly? I was caught out last night at a really gripping point in my book, and with no charger on hand, despite willing the battery to hold out until I finished – it was lights out! If only I'd had one of these super chargers, I would know what happened at the end!
The Energizer® Energi to Go® XP4001 is one of the best portable battery chargers for your iPad and includes the USB tip PC007. The PC007 connects to the charging cable that comes with your iPad and allows you to continue using your iPad while it charges!
I don't know about you, but I give my iPad a good work out daily. I read emails, play games, check my shares, do my banking and search the net. The battery lasts through most of that, but towards the end of the day, I'm lucky to make it through.
It has two USB ports, which means you can charge more than one device at a time, using one of the 6 tips that come with it. It isn't just a boost for your iPad! It also charges Apple (iPhone/Nano), Samsung, LG, Mini and Micro USB (Blackberry + More), Nokia 2.5 (MB02, CB31, CB04, CB06, CB18, CB19).
So when I travel, my iPhone and iPad have back up, just in case I get caught short.
The XP4001 is great to boost battery life whilst viewing photos or watching a movie on your iPad. The battery pack recharges using an AC adaptor and charges itself up in less than 4 hours.
This offer is jam packed with iGoodness! You get:
free connection tips for the life of the battery pack
a free iPad stand thrown in
the battery pack kit with battery pack, connection cables, AC adaptor and 6 connection tips.
Order your Energizer® Energi to Go® XP4001 today so you never miss the end of a book!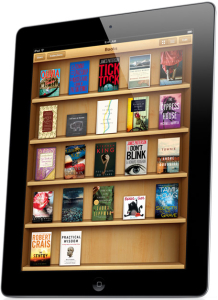 Charge ahead and don't miss the ending!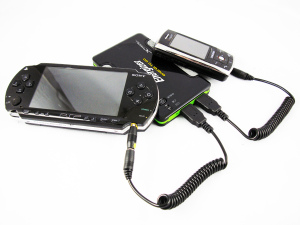 Energizer Energi To Go XP4001