SENA Outstar Open Face Helmet with Integrated Bluetooth Intercom
SKU: OUTSTAR-P
Reviews
OUTSTAR-P
SENA Outstar Open Face Helmet with Integrated Bluetooth Intercom
/assets/thumb/OUTSTAR-P.jpg?20211115113153
499.95
SENA Outstar Open Face Helmet with Integrated Bluetooth Intercom
The SENA Outstar helmet is now available. To place an order, please click "Pre-Order" and we'll get in touch with you about size. Or, email us at sales@mrmobile.net.au or call us on 02 8338 8558 today!
Available Sizes: S, M, L, XL
Available Colours: Matte Black
FUNCTION AND CONVENIENCE FEATURING SENA BLUETOOTH TECHNOLOGY
The Outstar open face smart helmet gives the rider comfort and security with the convenience of HD audio Bluetooth® intercom built-in. Right out-of-the-box, the Outstar can connect to your smartphone via Bluetooth for music playback, phone calls, GPS navigation, and more. This value-packed helmet comes equipped with an FM Radio and HD Intercom capabilities. Packed with function, style, and comfort, the Outstar makes your commute a breeze.
Open face helmet with face shield and retractable sun visor
Jog-dial control
HD Intercom Mode
Bluetooth 3.0 integration
Smartphone connectivity
2-way Intercom
3-hour charge time
Comes with a 5-Year Warranty
COMFORT, STYLE, AND SAFETY; ALL-IN-ONE HELMET
The open-face Outstar is composed of a lightweight, ECE-rated shell featuring a multi-layer EPS, and two ventilation ports located on the top and rear of the helmet. The helmet is secured with a quick-release ratchet strap. The full-face shield offers protection from debris on the road while a retractable sun visor provides additional protection from harsh sunlight. Finally, the versatile and glove-friendly jog dial makes for an intuitive user interface that is easy to control while riding. All of these features make for a comfortable and secure riding experience.
CRYSTAL-CLEAR SOUND THANKS TO HD INTERCOM AND ADVANCED NOISE CONTROL
The Outstar was crafted to boost and deliver crystal-clear audio through its Bluetooth 3.0 headset. Thanks to Advanced Noise Control™, ambient riding noise is reduced, resulting in less audio interference on the intercom. With HD Intercom built into the headset, you'll experience superior two-way intercom audio performance with a partner. When using two-way intercom mode, you can communicate with your riding buddy at a range of up to 800 m / 0.5 mi. Keep the conversation going for a long time thanks to the helmet's 15 hours of talk time on a single charge.
SMARTPHONE CONNECTIVITY EXPANDS YOUR CAPABILITIES
Pair the Outstar to your smartphone via Bluetooth, giving you access to your phone's music library and streaming apps. Put on your favorite playlist or podcast and enjoy the audio through the Outstar's integrated speakers. Want to listen to the local area's radio station? The helmet's built-in FM radio has you covered. And since you have your smartphone paired with the helmet, you can also program and listen to GPS navigation and even make phone calls!
SIZING GUIDE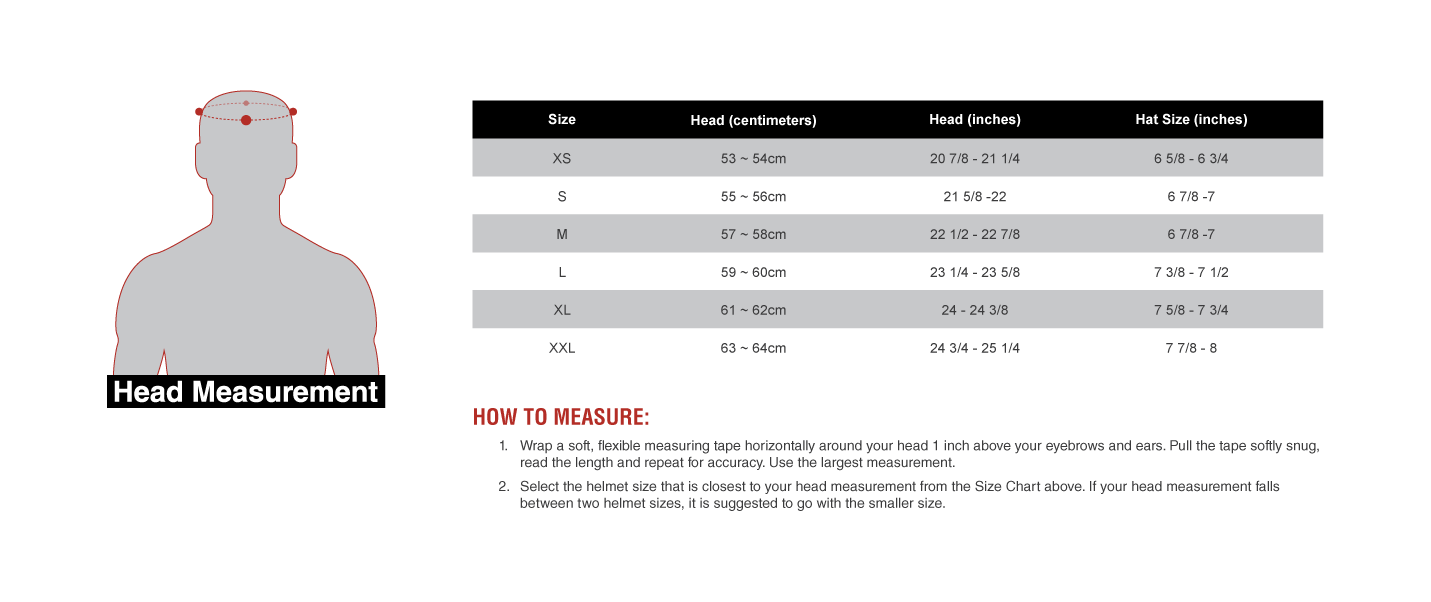 IMPORTANT
Please take the time to measure for your correct size using the guide below. Please choose carefully as we will not accept returns or exchanges for incorrect choice or change of mind.
(OUTSTAR-P)
Be The First To Review This Product!
Help other Mr Mobile Australia Pty Ltd users shop smarter by writing reviews for products you have purchased.