4th Day of Christmas - iCharger
Date Posted:18 December 2011


It's the 4th Day of Christmas and Steve has brought to you...
A clever Christmas gift. It's a retractable car charger to charge your iPhone or iPod. Also available for Nokia, Micro usb and mini usb. No more cords to get tangled and no more getting caught without battery!
Check out the demo below.
Order online and receive 15% off your purchase when you use the coupon code BLOG at checkout.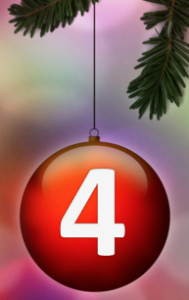 4th Day of Christmas